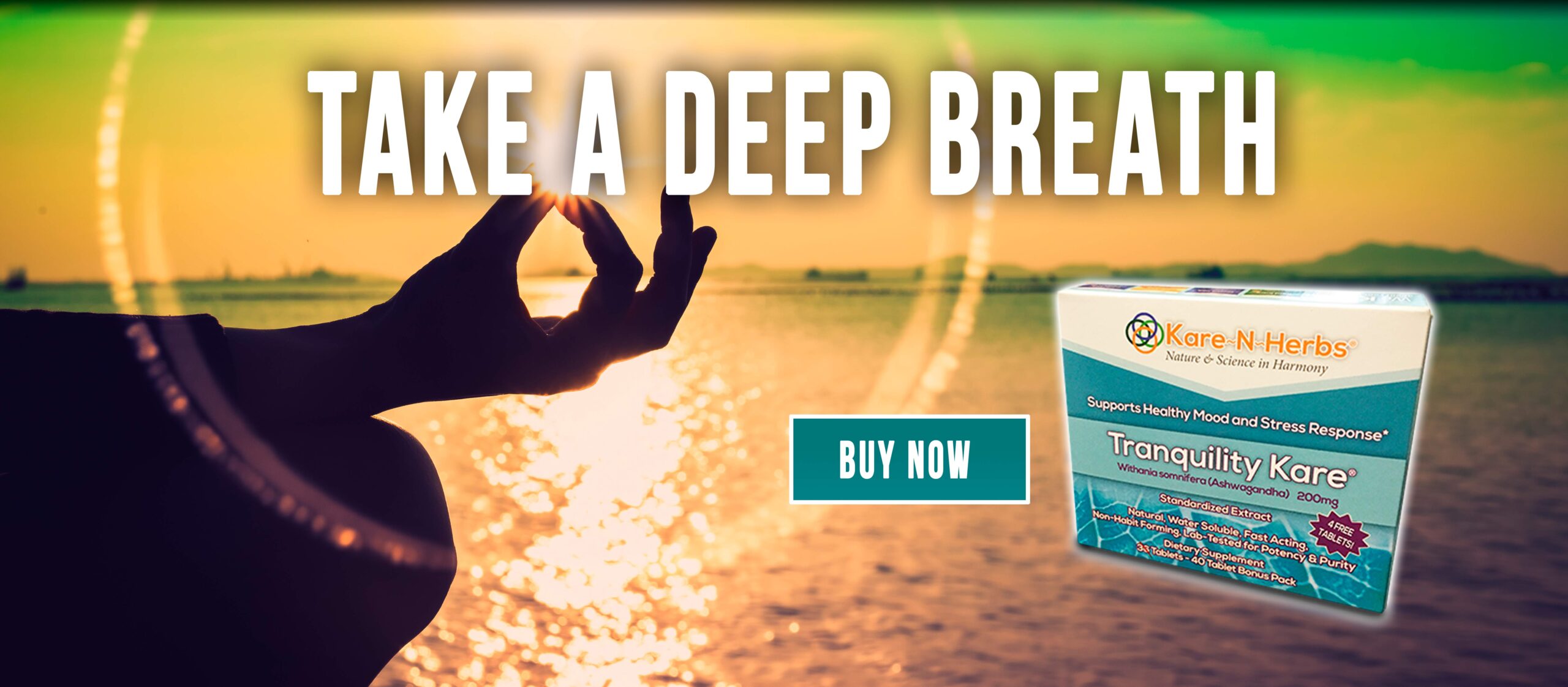 Rest Easy – Naturally.
Created specifically by a father for his daughter, Tranquility Kare® is formulated with the adaptogen Withania somnifera, known for centuries as Ashwagandhain ancient Ayurvedic traditions.
High quality Withania must be grown with special attention to climate, pollution, and superior cultivation. We use only the finest quality herbs to ensure the safety and effectiveness of our supplements – guaranteed.
Want to learn more? Don't take our word for it. Ask your friends and check out what our fans are saying. We're proud of the support we receive from our customers – both old and new.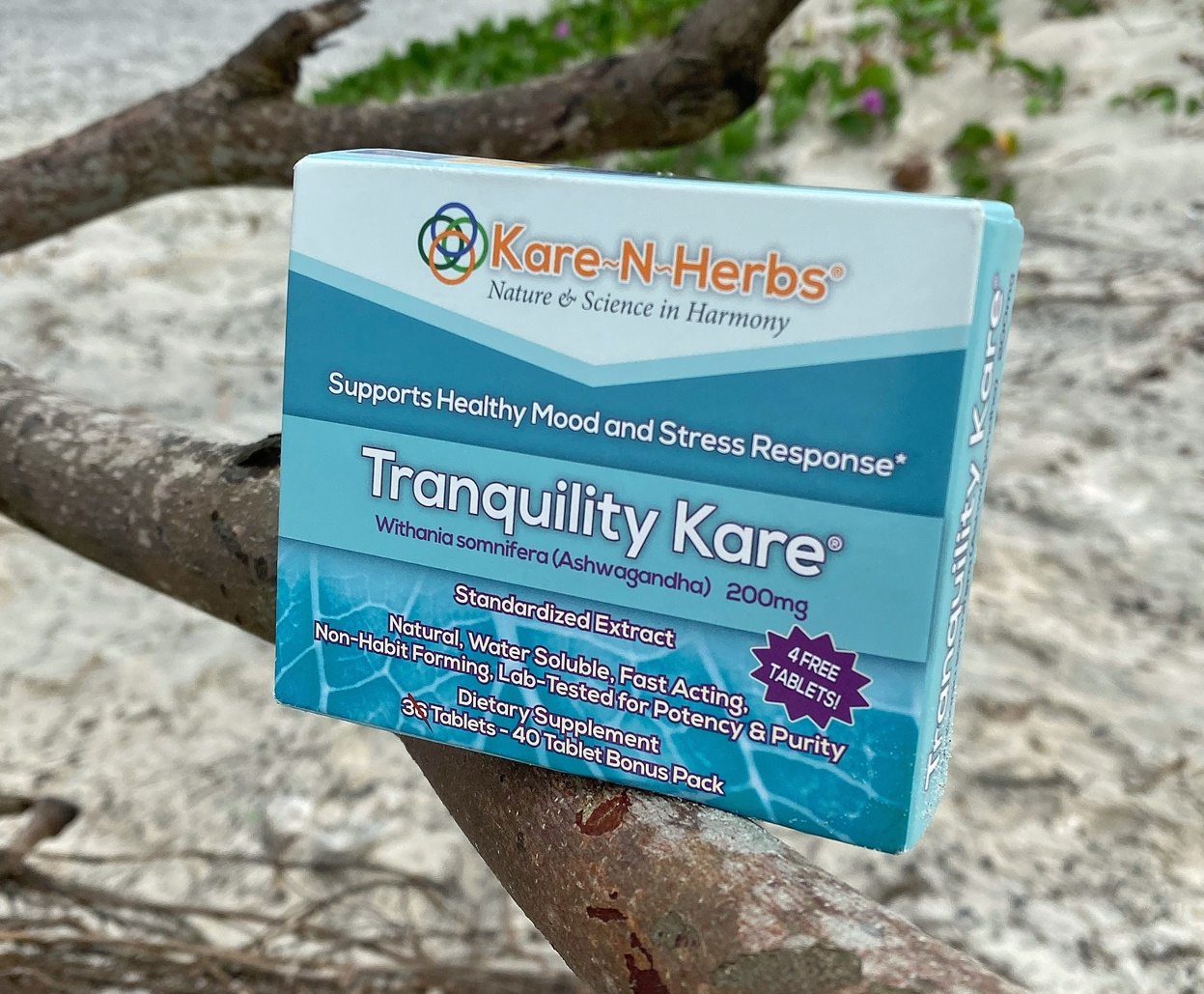 1 Box of Tranquility Kare
$18.99
Tranquility Kare Supplemental Facts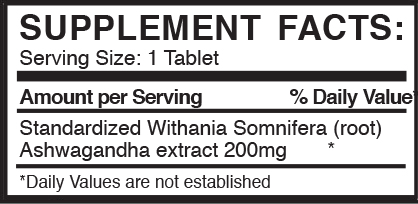 Suggested Use
Take 1 tablet 1-4 times daily or as recommended by your healthcare practitioner.

Precautions
As with any vitamin or supplement, keep away from children. Consult your doctor if you take prescription medication, are pregnant or lactating. In case of accidental overdose, immediately call your doctor.
As a reminder, discuss the supplements and medications you take with your healthcare providers.
Ingredients per Tablet
microcrystalline cellulose, dicalcium phosphate, stearic acid, sodium starch gycollate, magnesium stearate, silica, pharmaceutical glaze
Mailing Address
P.O. Box 99
York Harbor, ME 03911
Physical Address
28 Long Sands Road, Suite 6-A
York, Maine 03909
1-844-888-KOLD
800-774-9444
207-351-1084

*Statements on this web site have not been evaluated by the Food & Drug Administration. These products are not intended to diagnose, treat, cure or prevent any disease. Have questions about Kare ~N~ Herbs® Please call us toll free at 1-800-774-9444 or email us.